Live updates: France vs England in the World Cup quarterfinals
1 min read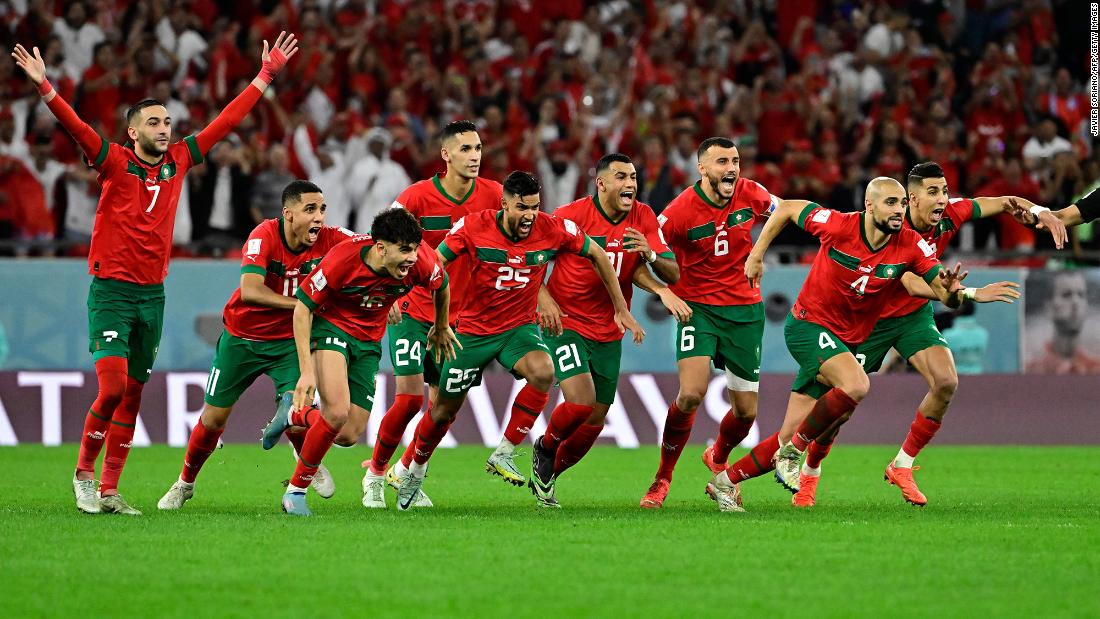 A physical match with a tense atmosphere in Al Bayt Stadium in Qatar ended in a 2-1 victory for defending World Cup champion France over rival England.
In a tournament that's featured all-world play from superstar Kylian Mbappé, it was France's Olivier Giroud and Aurélien Tchouaméni who found the back of the net for Les Bleus.
The English controlled the ball for a majority of the match and had plenty of opportunities: The Three Lions had 15 shots to France's eight, and seven of the English attempts were on target.
England captain Harry Kane will rue a missed opportunity late in the second half, where he missed a penalty kick over the net with a chance to draw even. His earlier successful penalty attempt was the only goal his side could muster.
The English players took issue with various calls made by the referee during the match — and that narrative will likely persist in the days that follow this crushing loss for the Three Lions.
The French head to a semifinal against an underdog Morocco squad that has defied odds and made history with each round of the tournament.
France is the first defending champion to have progressed past the quarterfinals this century.